🔎🔎 Most of you know that I have owned 𝐆𝐊 𝐇𝐨𝐦𝐞 𝐖𝐚𝐭𝐜𝐡 for many years. I was recently making my visits and saw another Home Watch provider park a couple of doors down from my client's coach home. I watched him go into the home and noticed that the only thing he was carrying was a large ring of keys.
I went into my client's home and started my check in the garage where I look for tripped breakers, check the water heater, the garage interior, and open the garage door.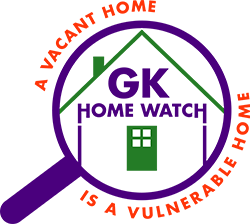 I saw the other Home Watch guy already driving to his next house, just a few doors down. I kept an eye on him for a bit, and he was spending less than 5 minutes in these homes.
🏡 This is what frustrates every 𝙍𝙚𝙖𝙡 𝘿𝙚𝙖𝙡 𝙃𝙤𝙢𝙚 𝙒𝙖𝙩𝙘𝙝 𝙋𝙧𝙤𝙛𝙚𝙨𝙨𝙞𝙤𝙣𝙖𝙡𝙨. I invested in professional training, carry the appropriate tools of the trade, am properly insured, credentialed, and take part in continuous education.
📌 Our seasonal homeowners need to know what to expect and not give their keys to the lowest bidder.
Contact me at: 239-595-4620; Greg@𝗚𝗞𝗛𝗢𝗠𝗘𝗪𝗔𝗧𝗖𝗛.𝗰𝗼𝗺
#WhoHasYourKeys #GKHomeWatch