Summer is upon us – GOOD!
Seasonal Residents are up North and miss them – BAD!
Hurricane Season is upon us – UGLY!
Well, such is life – Live It Up and Take It One Day at a Time!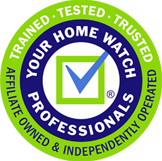 As your Home Watch professional in Naples, FL; we try to keep you up to date on the latest happens locally, within the industry, and with neat stuff we think you might like.
Now that it's Summertime, many of our seasonal residents are up North. We hope they enjoy a great time with family and friends and they can rest assured their homes here in Florida are being welled cared for by GK Home Watch. Tourists are starting to arrive and the season here is picking up. If you do stay local for part or all of the summer; we hope you are taking full advantage of the Naples Chamber of Commerce Events page. This is where we gather a lot of the fun events we share with you; such as:
Whether you live local full-time like we do, or if you're a seasonal resident – hurricane season can worry us all. If you are away, you probably already know about our hurricane preparedness services. If we haven't talked about this yet, please feel free to call me and we can setup a plan just in case.