Here at GK Home Watch, we know how important home security is and want to share the latest Naples news with you. This weekend, the Naples Blue Brews and BBQ festival is taking place at Tin City.
Naples Blue, Brews and BBQ ~
Shared by your Naples Home Watch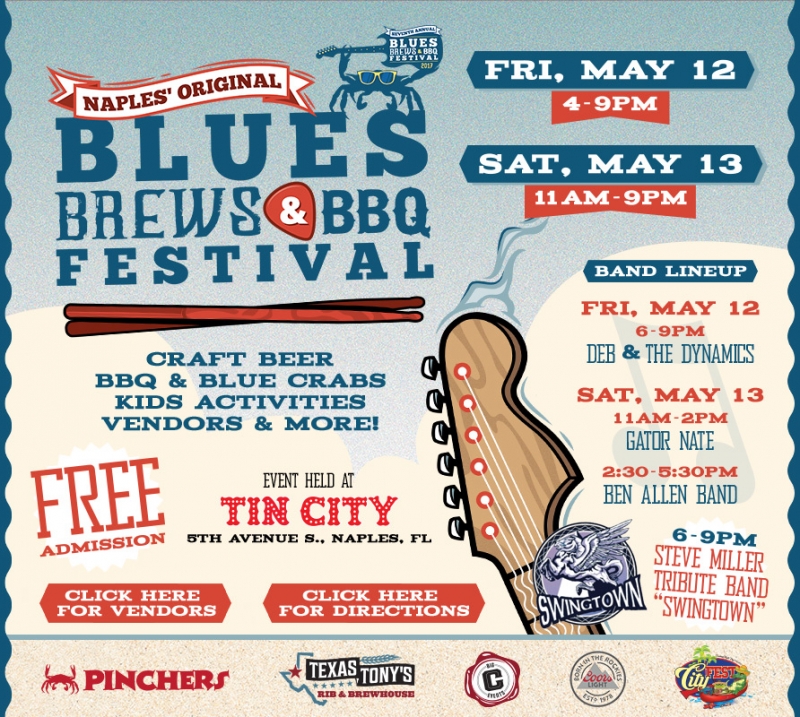 Enjoy Naples' Original Blues Brews & BBQ Festival!
Friday, May 12: 4-9 PM
Saturday, May 13: 11 AM – 9 PM
Tin City (5th Avenue S. Naples)
Enjoy craft beer, BBQ, blue crabs, kids activities, vendors & more. 
Admission is free!
BAND LINEUP
Friday, May 12
6-9 PM
Deb & The Dynamics
Saturday, May 13
11 AM – 2PM
Gator Nate
2:30 – 5:30 PM
Ben Allen Band
6-9 PM
Steve Miller Tribute Band "Swingtown"