Before you return to your Florida home to enjoy the sunshine and warm weather call us so we can schedule a check-up and get things in order for your return. After sitting vacant all summer, your home needs some freshening and checkups to ensure everything is running properly and safely.
Let's start with the HVAC system. Even during the winter months in Florida you'll likely need your air conditioning on a regular basis. If you left your air conditioning running all summer, your home should be comfortable and free of musty, moldy conditions. A Wi-Fi thermostat lets you monitor and control the air conditioning system while you're away. Use this remote system to adjust your thermostat to a lower temperature just before you arrive so you can walk into a perfectly cooled home.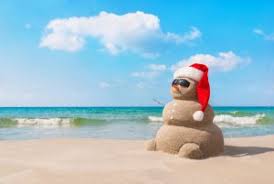 Once you arrive, perform a few maintenance tasks to the HVAC system. Those tasks should include:
Schedule a maintenance call: A yearly HVAC system inspection helps identify problems early and make certain the system is running properly. Schedule your maintenance call before you arrive in Florida to ensure you don't have to wait too long.
Filter change: Your HVAC system worked all summer on the same filter. It's time to put in a fresh, new filter to maximize airflow through the unit. The new filter also helps keep the air cleaner in your southern home. Continue changing your filter each month during your stay in sunny Florida.
Inspect the system: Take a quick look around the outdoor air conditioning unit to look for signs of damage or obstructions. Get rid of any leaves or debris around the unit, and trim back branches or plants that grew close to it.
Check the thermostat batteries: A fresh set of batteries in your thermostat helps the box run efficiently.
Test the system: If the system isn't already running, start up the air conditioning unit to verify it works. If the system doesn't work or doesn't produce cool air, check the thermostat to ensure it is turned to the cool setting with the fan in the auto position. Next, check your circuit breaker or fuse box to check for power source problems. If these solutions don't fix the problem, call Del-Air to identify and repair the problem for you.
Now that your air conditioning system is comfortably and efficiently running, you can focus on your other Florida arrival tasks. That list of tasks includes:
Notify management company of your arrival: If you live in a condo or gated community, let security and the property management company know you are back in Florida. Alert your southern neighbors so they know they can ease up on the neighborhood watch routine.
Turn on your water: Head to the main valve of your Florida home to turn on your water supply. Test all faucets in your home, and watch for leaks.
Do a quick inspection: It's been a while since you've been in your southern home. Do a walk-through to check for anything that looks out of place and to identify potential problems. Address those concerns right away.
Freshen up your home: If you cleaned up and prepped your southern home properly at the end of the last winter, you shouldn't need to do too much cleaning. Wipe down all kitchen surfaces. You may want to launder your sheets and towels so they smell fresh.
Plug in appliances: Go through your home to plug in everything you unplugged last winter. Replace batteries in any battery-operated items. If you unplugged your refrigerator, set it to the appropriate temperature and wait for it to get cold before filling it with perishable food items.
Test your smoke alarm: Put fresh batteries in your smoke alarm. Test the system to ensure it is working properly.
Install a carbon monoxide detector: If you don't already have one in your Florida home, install a carbon monoxide detector to improve your safety.
Security is also an issue. Even if you're in a gated community, it's important to ensure the safety of your home. A security camera is an easy way to see who is at your door and to monitor activities taking place outside your home.
If you have a second vehicle you keep at your Florida home, do a maintenance check on it. A local mechanic can give the car a quick inspection to ensure everything is working properly and the vehicle is safe to drive.
Now of course this list of items are things we can do for you before your return so you can simply arrive, unpack and start enjoying the Florida winter.