Here at GK Home Watch, we know how important home security is and want to share the latest Naples news with you. This weekend, there are several fall themed events going on in the South West Florida area.
FOR FULL ARTICLE AND CREDITS: click here
Top 5 Things to do in South West Florida this Weekend ~ Shared by your Naples home watch
Pumpkin beer on tap at Naples Beach Brewery
The Naples Beach Brewery will debut its four autumn-inspired craft beers Saturday. A four-pack of the Boogie Gourd, Smoked Pumpkin, White Chocolate and the Pumpkin Latte, made with roasted cold brew coffee from Naples' Black Tulip, will be available for $40. The four-pack of 22-ounce bottles are limited, so it's first come, first serve. The brewery is open from noon to 10 p.m. Saturday and is located at 4120 Enterprise Ave, Ste 116. For more information,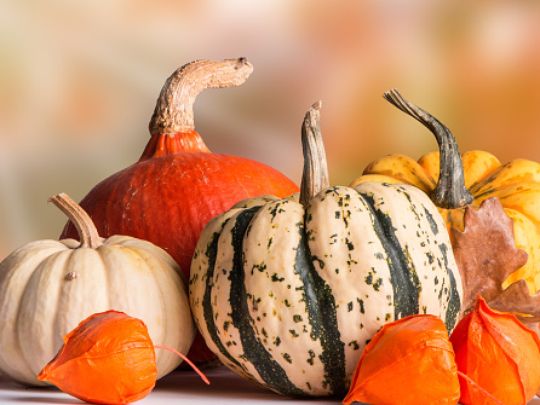 visit naplesbeachbrewery.com, or call 239-304-8795.
Farmer Mike's fall festival and corn maze returns
The second annual fall festival and corn maze will return to Farmer Mike's U Pick, 26031 Morton Ave. in Bonita Springs. Expect a pirate-themed corn maze with game stations and prizes, a separate kid maze, bounce houses and a haunted maze. The festival begins from noon to 6 p.m. Saturday and Sunday, and continues the rest of the month at various times. A pumpkin patch is also available seven days a week. Corn maze tickets are $10 per adult and free for children 2 and younger, and include a hayride. Hay rides only are $5. Visit farmermikesupick.com for more information.
Pumpkins, hay rides in Fort Myers
Starting this weekend, Southern Fresh Farms in Fort Myers will bring back its annual fall festival with pumpkins and hay rides for free admission and free parking. For more information, visit southernfresh.farm or call 239-768-0309. The interactive farm is located at 8500 Penzance Blvd.
Naples Sunflower Festival
Collier County's Conservation Collier and Parks and Recreation division will put on the third annual Naples Sunflower Festival from 10 a.m. to 3 p.m. Saturday. Admission to the festival is free and includes tours, hikes, music, food vendors, archery lessons, children's activities and hayrides at Pepper Ranch Preserve, 6315 Pepper Road in Immokalee. Guided tours start at 11 a.m. For more information, call 239-252-2961.